Meet the Leadership Team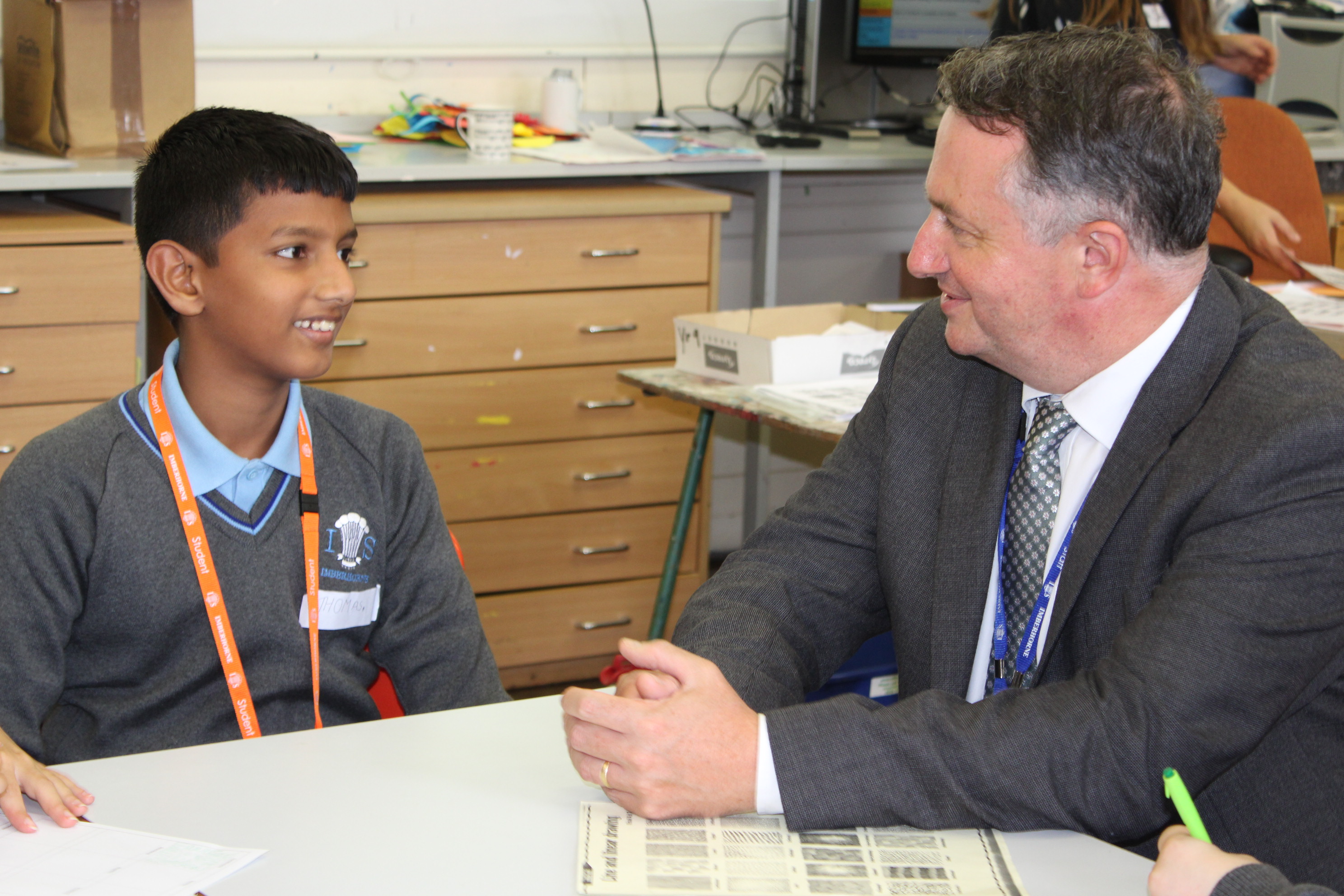 I am delighted to have been appointed as the new Headteacher for Imberhorne School. The school's values and ethos, our focus on fulfilling academic and personal potential, and the huge range of opportunities staff make available for students drew me to apply for the role. Imberhorne has so many of the aspects that have always been important to me in my educational career.
I am a Classics graduate and have been proud to teach Latin and Greek to students in Years 7 to 13 since I qualified in 1993. From 2007 I have worked as a Senior Leader in schools in Cambridgeshire, Suffolk and Kent. I was a Deputy Head in two large 11-18 schools before becoming Headteacher at King Edward VI School in Bury St Edmunds in 2017.
As well as Latin and Greek, I have taught English, French and Religious Education. During my time as a Senior Leader, I have also worked with GL Assessment to help other schools develop their testing programmes following the end of levels at Key Stage 3, and with PiXL (Partners in Excellence), a national organisation which supports school leadership teams across the country with their work to improve outcomes at GCSE and A Level. I am a tutor and assessor for the National Professional Qualifications for School Leaders.
In my spare time I enjoy reading a wide range of fiction and non-fiction, cooking and I am busy learning how to tend the allotment we have taken on this year.
lwalker

[at] imberhorne

[dot]

co

[dot]

uk
Being the Deputy Headteacher at Imberhorne provides me with a much varied and rewarding role. I am proud to be a part of Imberhorne School and I consider myself very fortunate to be surrounded by wonderful colleagues, delightful students and their supportive parents. I have held a number of roles at Imberhorne since joining in September 2005, when I was appointed Assistant Headteacher, responsible for Key Stage 3.
Evidence-based research inspires me to develop all staff through high quality professional development programmes in school, across the federation and more widely across the education sector. I believe that every teacher is commited to be the best teacher they can be for the individuals that they teach. My role has been and continues to be supporting them on this journey.
Furthermore, another significant area I am honnoured to lead on is staff and student physical and mental wellness. I am passionate about being the school's qualified lead for Health and Wellbeing because happy and healthy people make the best learners and teachers.
I trained as a PE and Science teacher. In addition to these subjects, I also love teaching Geography; I am a bit of a countries, capitals and flags nerd and am lucky enough to have taken a round-the-world trip. Away from school I enjoy being adventurous with cooking,  being fit and healthy and I try to find time to pursue my favourite sporting activities such as snowboarding, tennis and yoga.
cbarr

[at] imberhorne

[dot]

co

[dot]

uk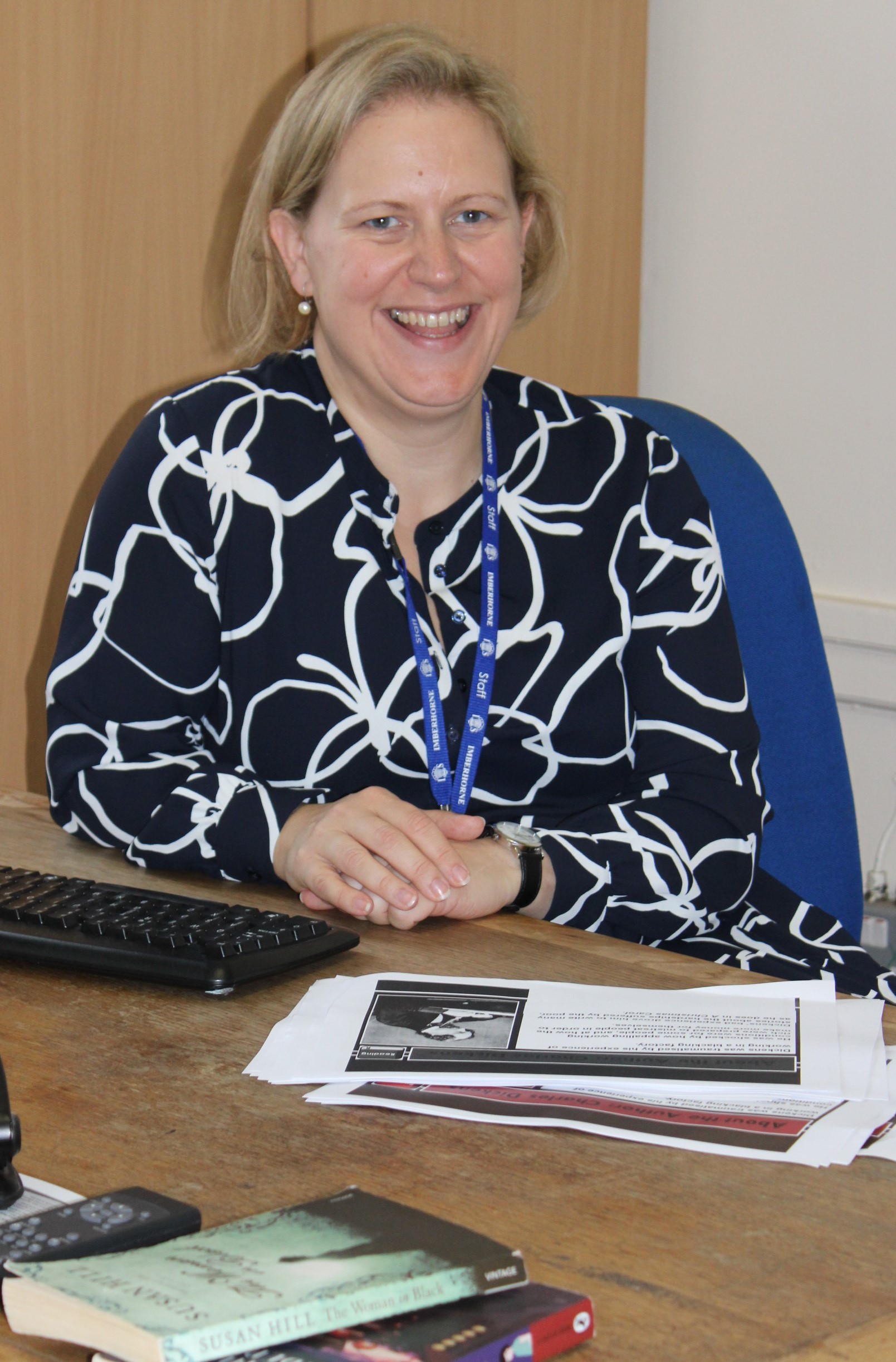 I was thrilled to join the leadership team of Imberhorne as Deputy Headteacher in September 2021 and felt immediately welcomed by the warm and supportive staff. The whole school community at Imberhorne show such commitment to the values of compassion and empathy and it is a very special place to work. Previously to working at Imberhorne, I was part of the SLT at a school in Kent and I really enjoy working with young people to help them realise their potential and explore how they want to move forward in the world.
Outside of school I like to make sure I focus on my own physical and mental heath and take time for exercise, cooking and reading (I am an English specialist but wish I had more time to read – it is always on my list of resolutions!). I also have a love of houses and interiors and love watching renovation programmes and imagining the big projects I would like to undertake.
kmarlborough

[at] imberhorne

[dot]

co

[dot]

uk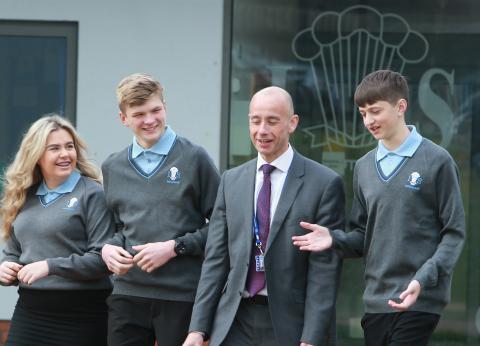 I am incredibly proud to be an Assistant Headteacher at Imberhorne School.  Having joined the school in 2012 I have enjoyed a number of roles, most notably leadership of Key Stage 4 and since September 2021 overseeing Key Stage 3 at the Windmill Lane site.  Leading on behaviour across the school allows me to work closely with students, parents and colleagues in order to foster strong and positive relationships and do our very best to help our young people prepare for the challenges of adult life.  Helping teenagers manage their behaviour can certainly be a challenge and also incredibly rewarding as we work together to find solutions and overcome barriers to learning. 
My role as Designated Safeguarding Lead certainly keeps me busy and working with a dedicated team of colleagues I aim to build a culture where all students feel safe and supported, ensuring that every member of staff has the necessary skills and knowledge to support the students they work with.
I trained as a history teacher and one of the highlights of my time at Imberhorne has been sharing my love of history with our enthusiastic and motivated students.  Whilst at the school I have also expanded my portfolio of subjects by teaching Politics, Sociology, Personal Development, German and most recently English!
I have been incredibly lucky to be a part of some inspirational school trips which have undoubtedly been a highlight of my entire teaching career.  Memories of visits to Tanzania, Sweden, France, Germany and Wales will stay with me for ever.  Outside of school I enjoy travelling, particularly to places of historical interest at home and abroad.  I also try hard to find enough time to read and to immerse myself in 'good quality' TV.  I know that keeping fit and active is good for my physical and mental health so I try to get to the gym or run when I can, having completed 3 half-marathons to date.
djones

[at] imberhorne

[dot]

co

[dot]

uk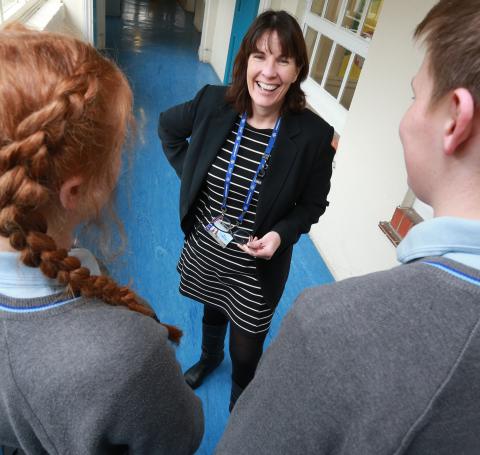 I love supporting young people to achieve, grow and develop and working in this capacity at Imberhorne is a joy. I have been Assistant Headteacher since 2012, leading Key Stage 3 and then moving to lead Key Stage 4. My passion is ensuring that all students, no matter what their difficulties or differences, have the same opportunities. Working with like-minded staff who go the extra mile to help students is a privilege.
I trained as a PE teacher in Cardiff and worked for many years at a school  in Cwmbran. People are often fooled by a hint of a Welsh accent but I am actually from Galway on the west coast of Ireland. Being active remains very important to me and I am always keen to transfer this passion to the students I teach as it brings so many health benefits.
htimson

[at] imberhorne

[dot]

co

[dot]

uk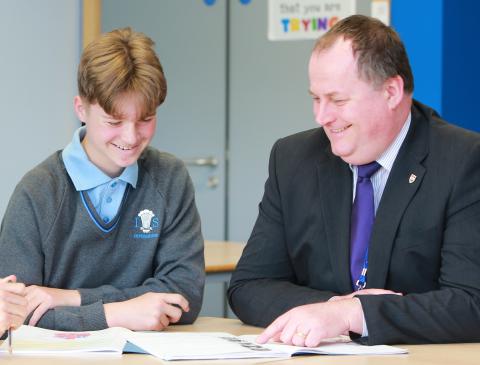 I joined Imberhorne as a Maths Teacher in 1992, becoming Head of Year a few years later. My current role as Assistant Headteacher, a post I have held since 2012, is to oversee the startegic planning and implementation of the whole school timetable, lead in student academic communications to parents/carers and produce and analyse school data for both parents, staff and the wider community.
A Maths graduate from the University of Oxford, I thoroughly enjoy working at Imberhorne in such a successful Maths department. In my spare time I am Chair of Governors at a primary school and I love tending to my allotment with my two children.
mjones

[at] imberhorne

[dot]

co

[dot]

uk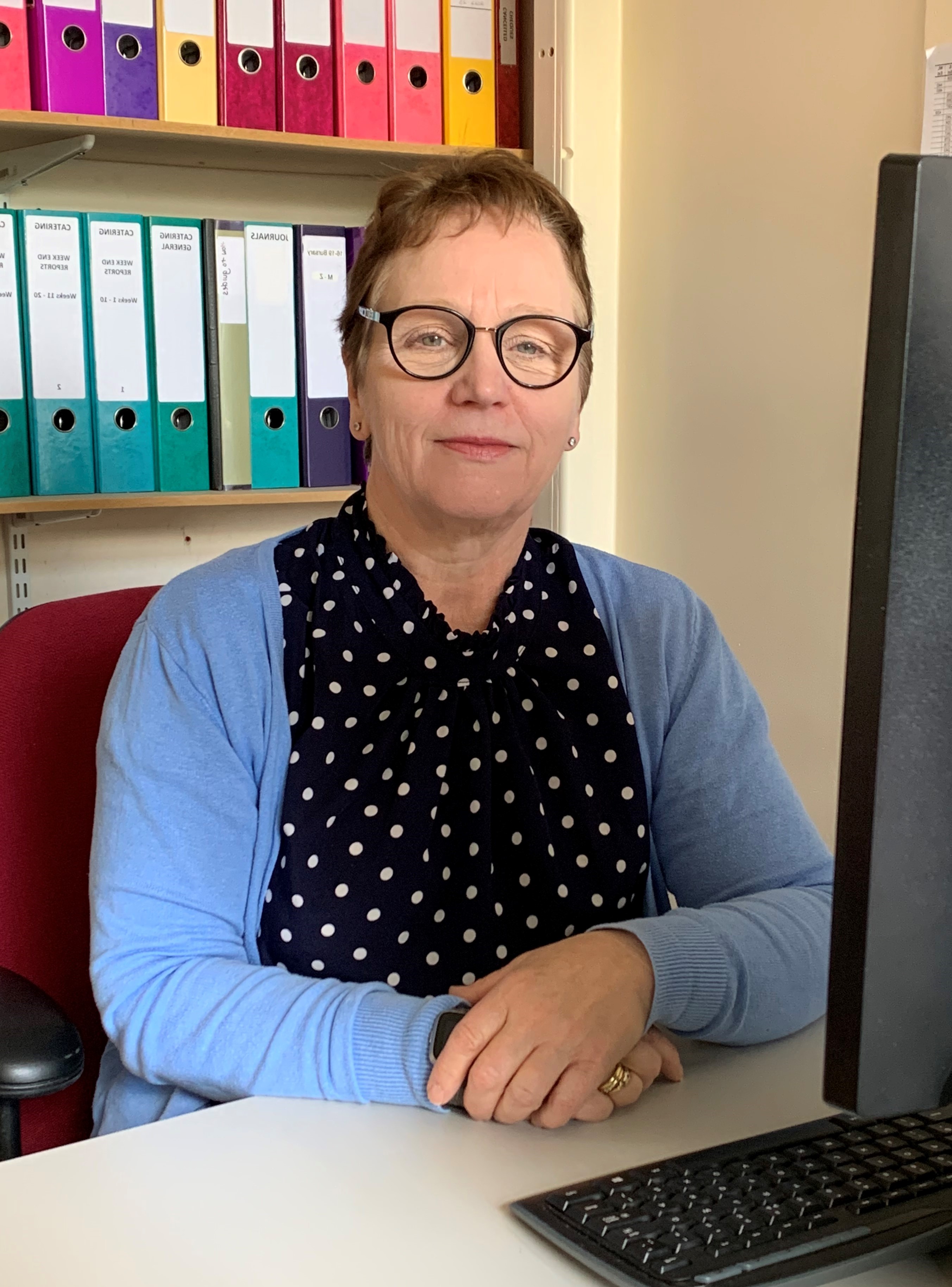 With a professional career in Local Government, spanning leadership roles across services for Children, Families and Learning, I am proud to have joined the leadership team at Imberhorne in December 2021. I have over 30 years' experience of delivering high quality business management in a range of organisations and I am excited about the challenges that the School Business Manager role offers.  I am committed to meeting the needs of both the school and parent community and making the business functions as effective as they can be for all.
In a very busy role, achieving a work life balance can be a significant challenge! I am a strong advocate for the mental and physical benefits of being active. Outside of work I enjoy regular exercise, including swimming, walking and classes at the local leisure centre. More leisurely pursuits include a passion for reading and a love of cooking.
Imberhorne have an amazing team of dedicated teachers and support staff. Everyone is united in a tangible commitment to enabling students to be the very best that they can be. It is a privilege to be a part of this journey, and as a leader, to contribute to the achievement of outcomes within the school.   
dclements

[at] imberhorne

[dot]

co

[dot]

uk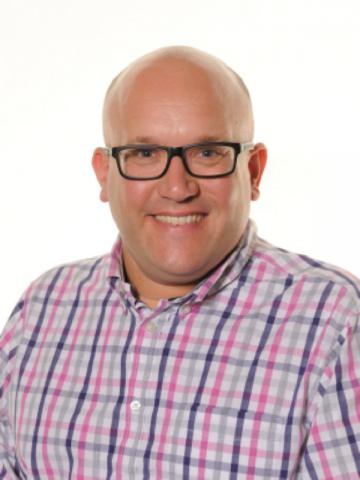 I joined Imberhorne in 1999 as a Science teacher, having taught at an 11-16 school in Worthing for 3 years previously. One of my reasons for moving to Imberhorne was to teach A Level Chemistry alongside Key Stage 3 and GCSE Science. I was lucky enough to become Leader of Chemistry soon after I joined. In my time with the Sixth Form Pastoral Team I have enjoyed the roles of Sixth Form UCAS Co-ordinator and Deputy Head of Sixth Form on my way to becoming the Head of Sixth Form in 2017. I am so pleased to lead a brilliant and experienced Sixth Form Pastoral Team and love the challenge and variety of working in such an energetic and dynamic part of the school.
Outside of school, my interests lie in playing and watching both cricket and golf in the Summer and umpiring hockey around the South of England in the Winter months. I am also a keen supporter of both Brighton and Hove Albion and Aston Villa….it's a long story!
gcrees

[at] imberhorne

[dot]

co

[dot]

uk