The Imberhorne Canteen is run in-house by our dedicated catering staff - this ensures that we are able to offer quality food at the very best value. The canteen is open before school from 8.15am for breakfast service until 8.35am in time for registration. At break time we serve hot and cold snacks and at lunch times we serve hot meals, salads, and baguettes/sandwiches. 
Single items of fresh fruit are available from as little as 30p and up to £1.40 for a fresh fruit salad
Hot Meals at Lunchtime
To improve the availability of hot food in the canteen, and to reduce wastage we run a pre-ordering system for lunch time hot food – the main hot meal of the day and for our jacket potatoes. Pre-ordering is only required for the lunch time hot food – baguettes, sandwiches, snacks, salads, cakes, drinks and such like are available on a turn-up-and-buy basis, as is all food at break. 
If students would like to have hot food at lunch time it will need to be pre-ordered using the Fusion Online pre-order app or website which can be found at https://fusion.crbcunninghams.co.uk In order to register for Fusion Online, students will require a unique "onboarding code". For students that started at Imberhorne after September 2021 this code was e-mailed to parents/carers. For students who started at Imberhorne before September 2021, the code was e-mailed to the student's school e-mail account in April 2021.
Should you be unable to locate the 'Onboarding Code' please contact our IT Support team via itsupport [at] imberhorne [dot] co [dot] uk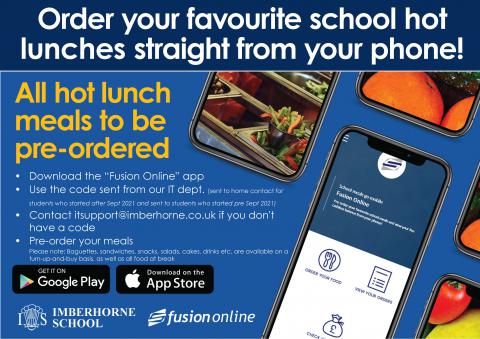 We use non-plastic cutlery and crockery, reducing the waste of disposable products such as plastic cutlery, cups and food wrapping material, in line with our Eco-School status.
Our daily and termly changing menus may be found below - the same selection is available at both Windmill Lane and Imberhorne Lane. If you wish to set an alternative daily spend limit to the standard £5.50 per day, please contact finance [at] imberhorne [dot] co [dot] uk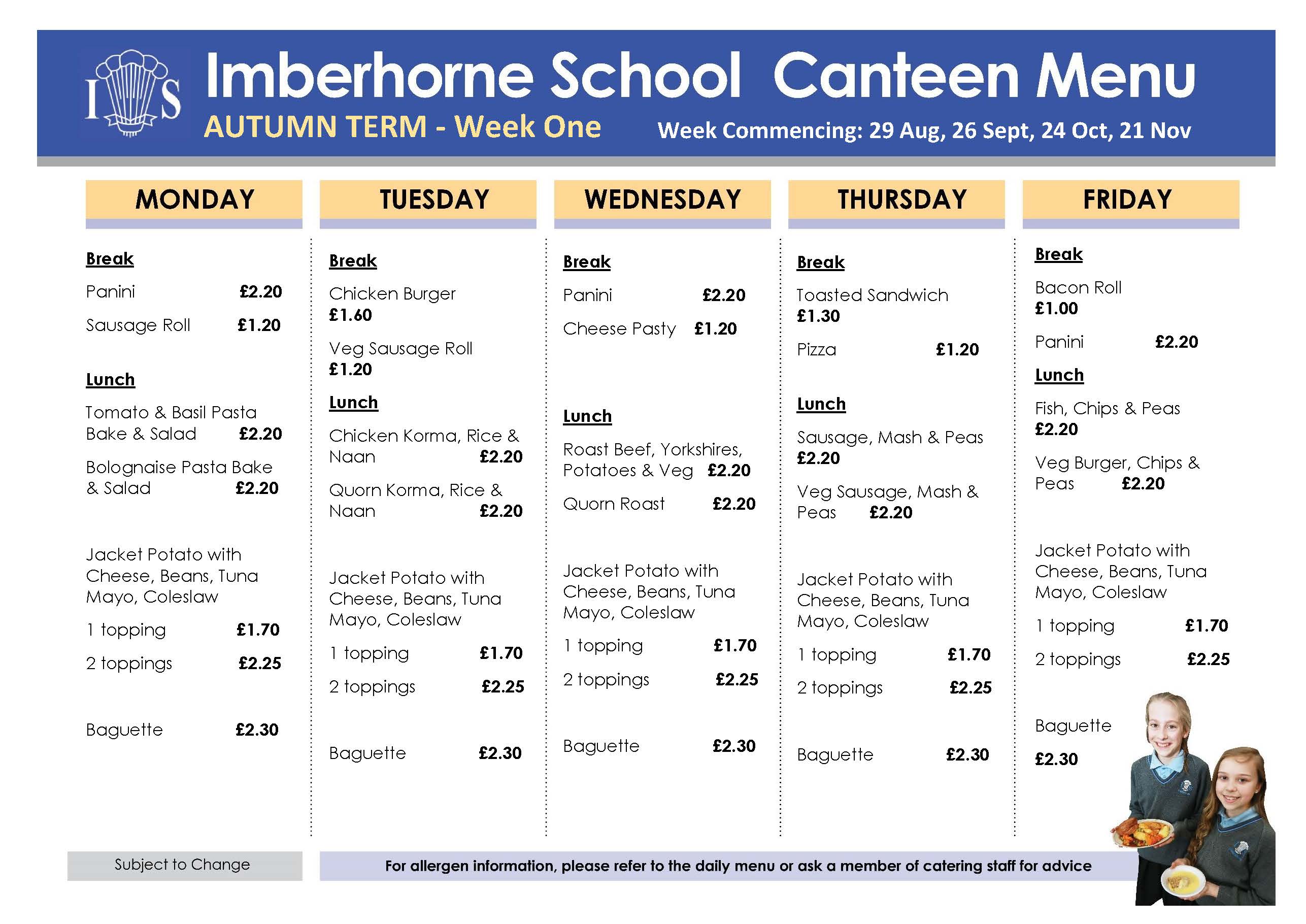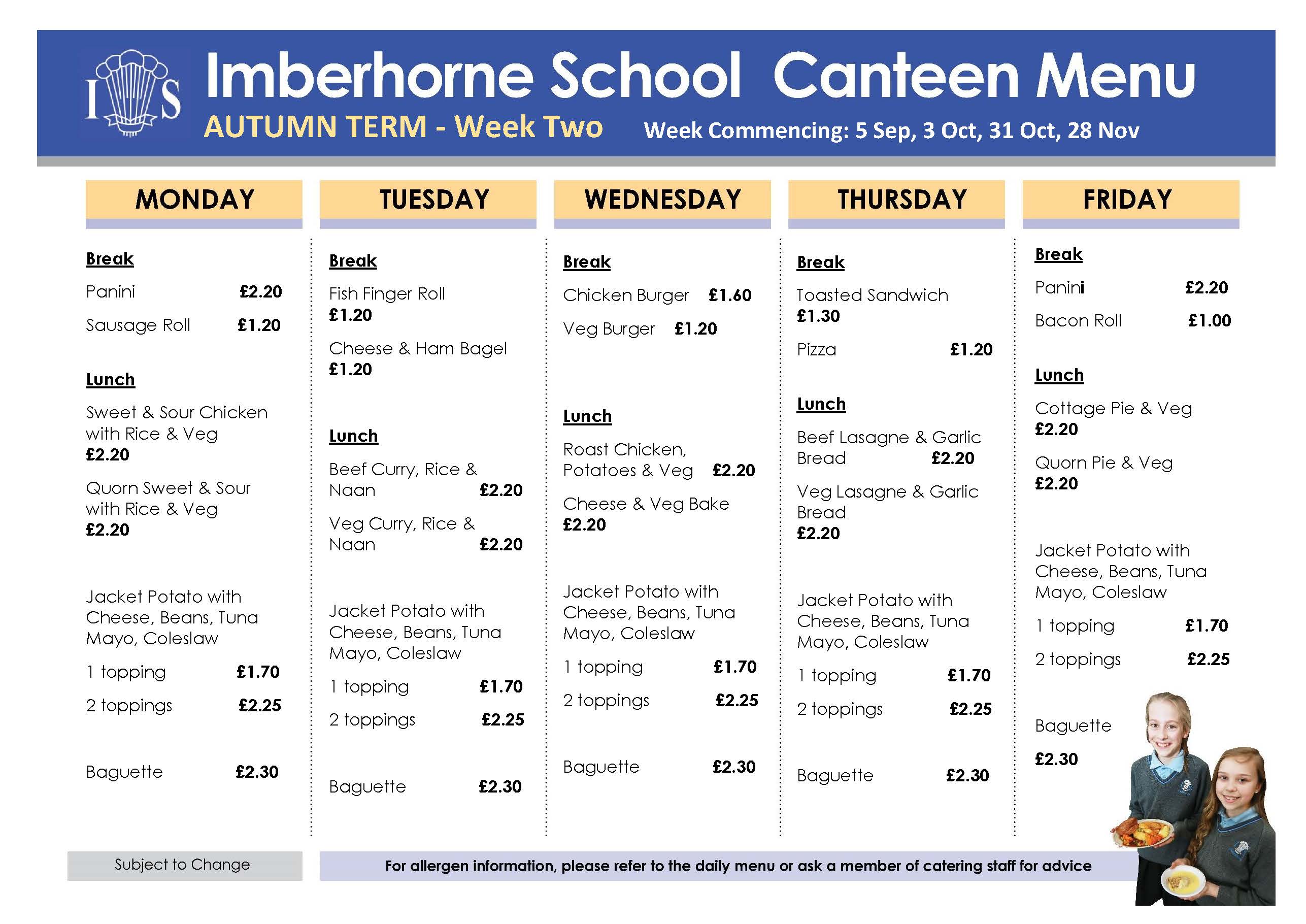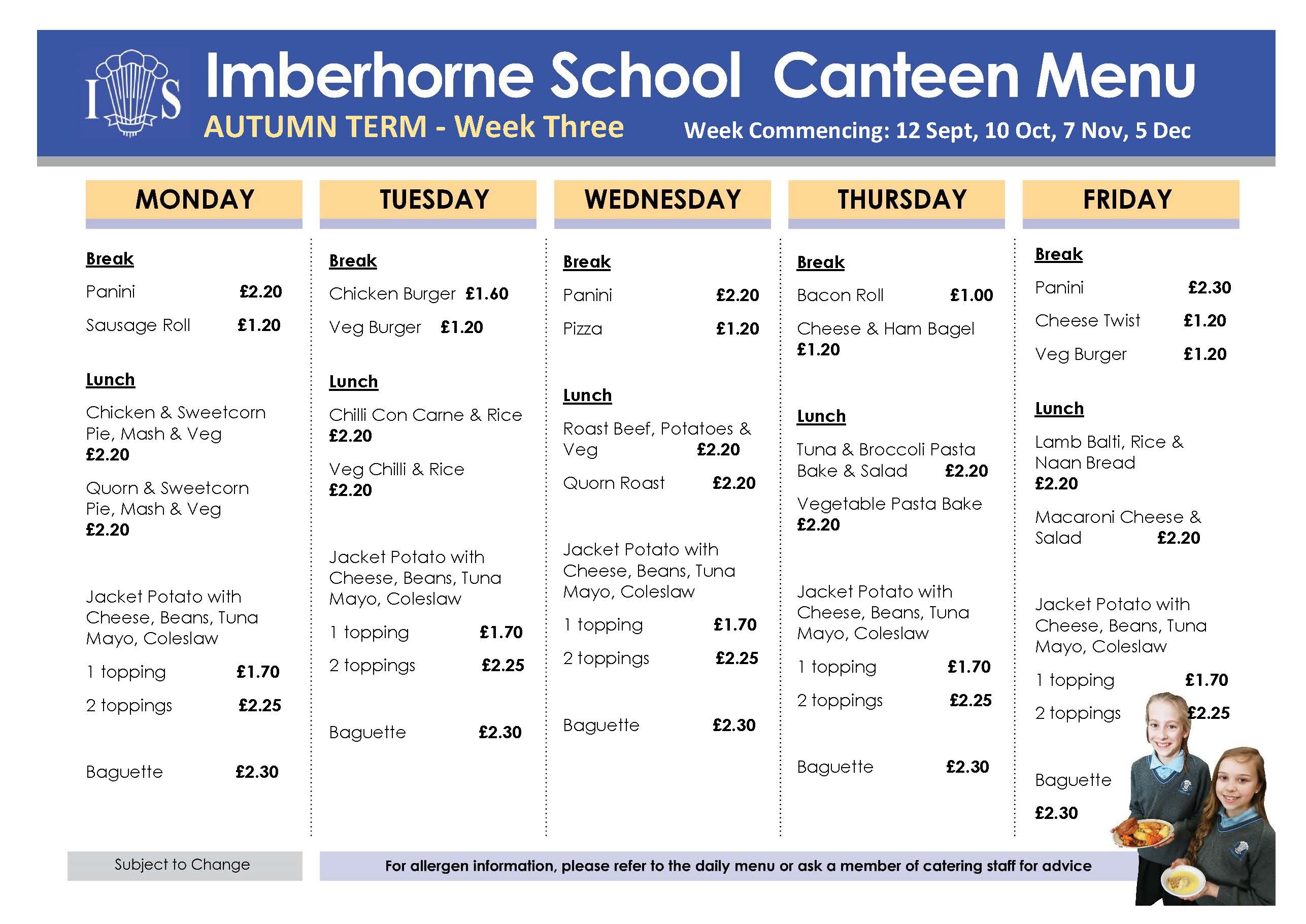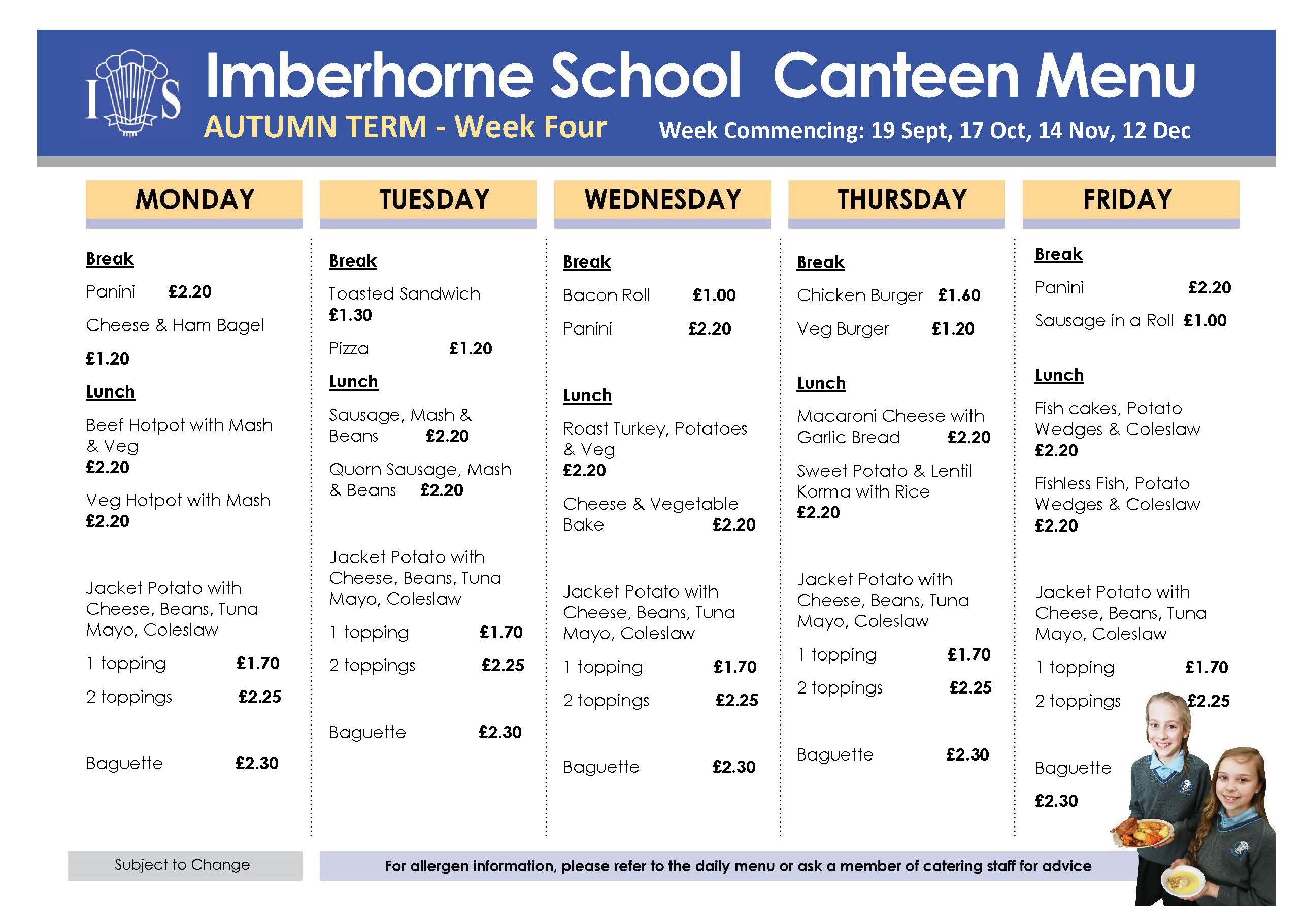 We encourage the take up of Free School Meals by working proactively with our parents and carers who are eligible. If, through your financial circumstances, you feel your son/daughter may be entitled to free school meals, please complete the application and submit it to West Sussex County Council. If you need any help completing or submitting these forms please contact Mrs M Yates, Family Liaison Officer, on 01342323562 or myates [at] imberhorne [dot] co [dot] uk 
If a student is entitled to free school meals and lives within 2 miles of the school, they may be eligible for free school transport. Parents/carers should complete the West Sussex County Council form found by following this link.