Beyond Imberhorne
We encourage our students to stay in touch with us after leaving Imberhorne, where they go and what they go onto achieve is of great interest to us and becomes an inspiration to others.
We have received the following updates from ex-students which we would like to share with you...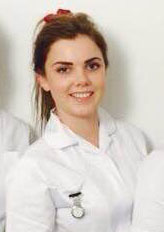 Graduating Sixth Form in 2013, I had studied Psychology, Sports Science and Health & Social Care. This was all with the intention of going to university to study Adult Nursing which is something I had always wanted to do. I studies at Canterbury Christ Church University and qualified as a nurse in June 2017.
I loved the course and I'm so happy I chose to go to university. Whilst it was very hard, it was also very rewarding. I would recommend the course to anyone who is thinking of going in to healthcare and I'm so pleased I took the Health and Social Care option initially at Imberhorne Sixth Form.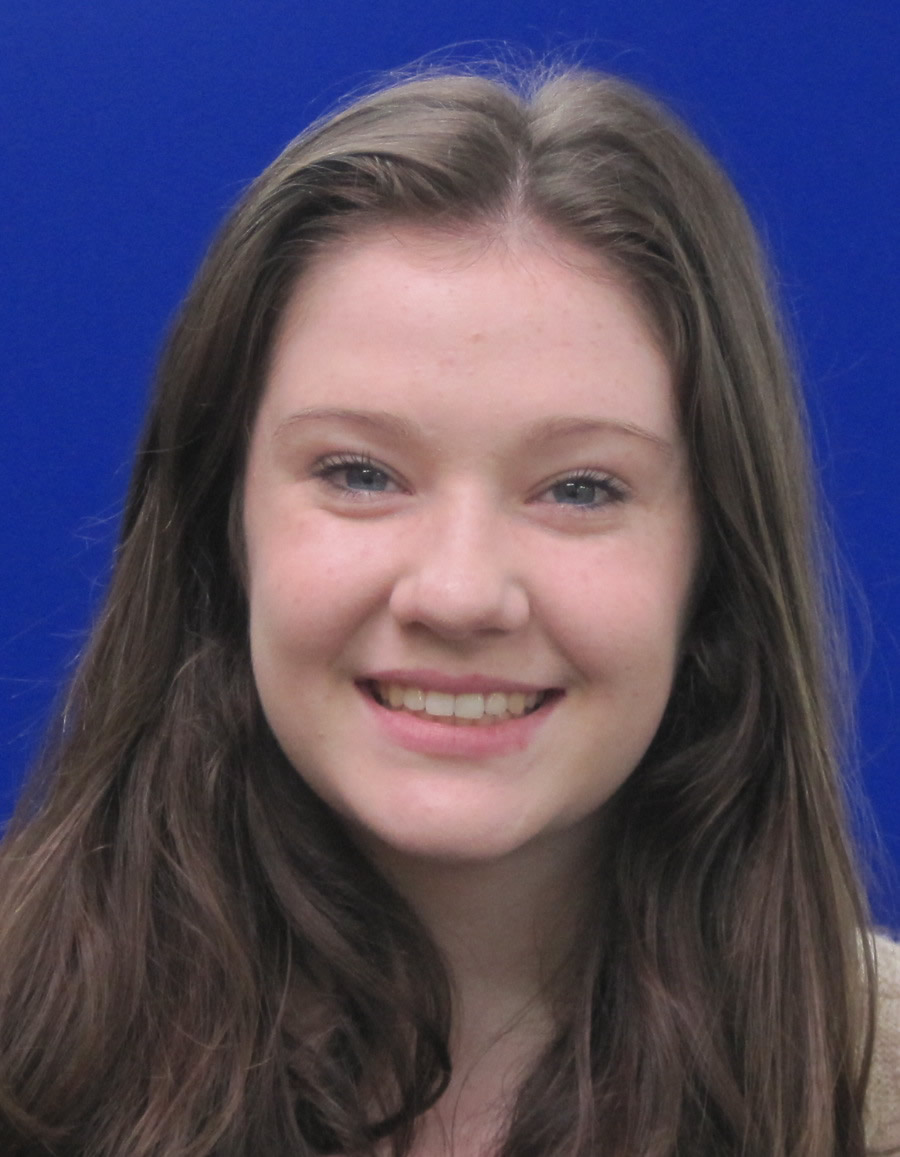 Rebecca graduated from Imberhorne in 2016 having studied A Levels in Religious Studies, Maths and History.  She gained an 'A' grade in all three courses. Rebecca also completed an EPQ (Extended Project Qualification) duirng her time at Imberhorne and was awarded an A* grade for her work.
In September of 2016 Rebecca commenced a degree course in Philosophy and Polictics at the University of Edinburgh. We have heard that she has been presented with the 'Simon Gray' prize for Philosophy after her first year which is a huge achievement.  It is a prestigious award given to the student who has produced the most distinguished work in Moral Philosophy.
We continue to watch the achievements of all our ex students with great interest and we know that Rebecca will enjoy success as she continues through her studies and beyond.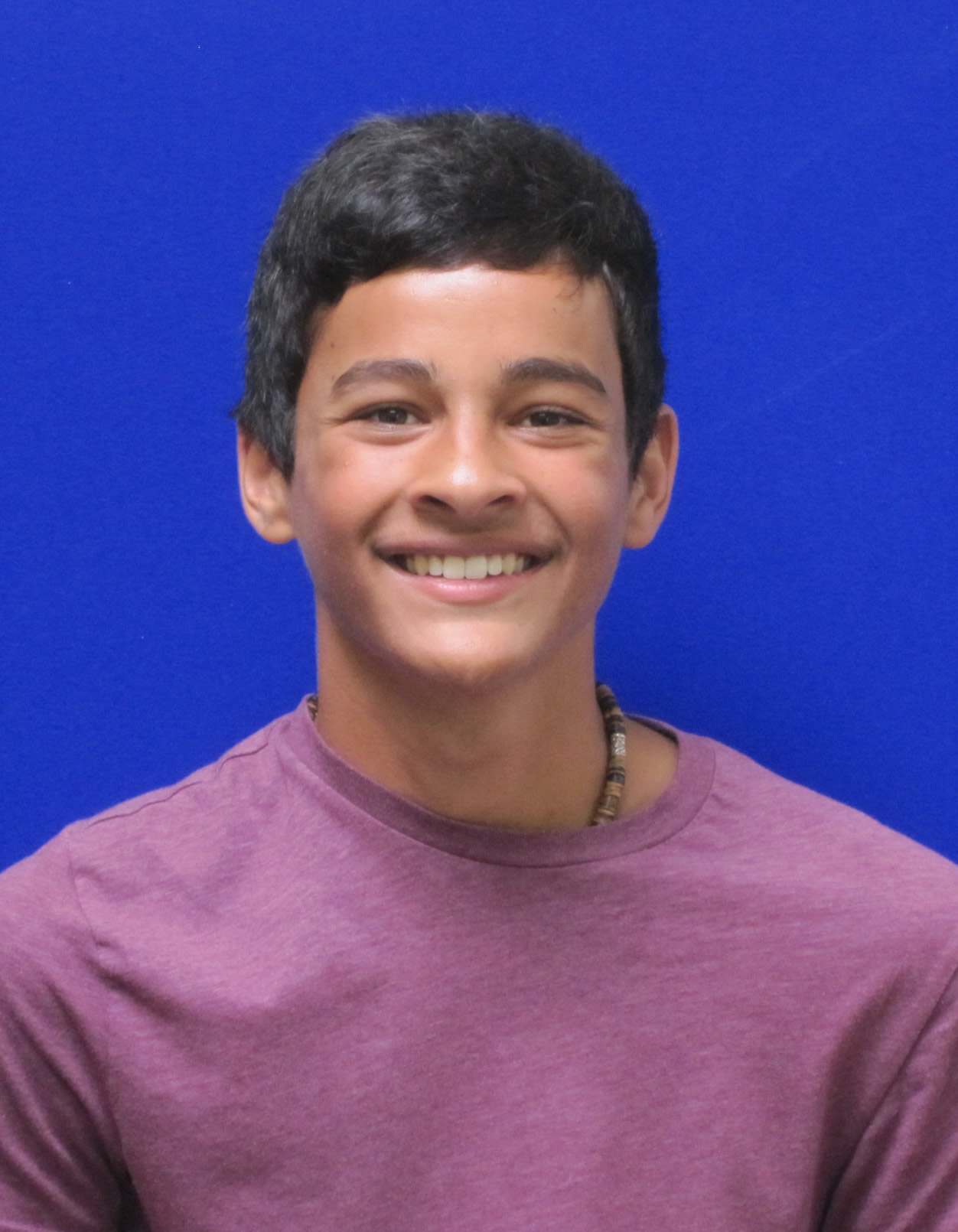 Zach graduated from Imberhorne in 2016 having continued to study at our Sixth Form beyond his GCSE's. He succesfully completed an A Level in Psychology as well as a BTEC Level 3 course in Sport and Exercise Sciences. He is now studying Sports Management at Bournemouth University and has set himself a new challenge this year to utilise his skills and help a charity he feels passionate about, 'Think pacific':
"In July 2017 I will be venturing out to Fiji to help volunteer with the charity Think Pacific. In order to do so I have to fundraise £800. To help, I ran the Vitality London 10k on the 29th May 2017. The fundraised money goes to schools in Fiji to help with the purchase of sports resources and school supplies for 20,000+ children annually across rural areas. The money will also help run sports camps, tournaments and school participation costs implementing the UNICEF Just Play Program. As well as helping with children and schools the money will also help health advocacy, workshops and resources such as medical provision to outer island clinics, ECG machines and health materials for schools"
Think Pacific is a great charity which changes so many children's lives in Fiji. If you would like to support Zach please donate by visiting his fund raising page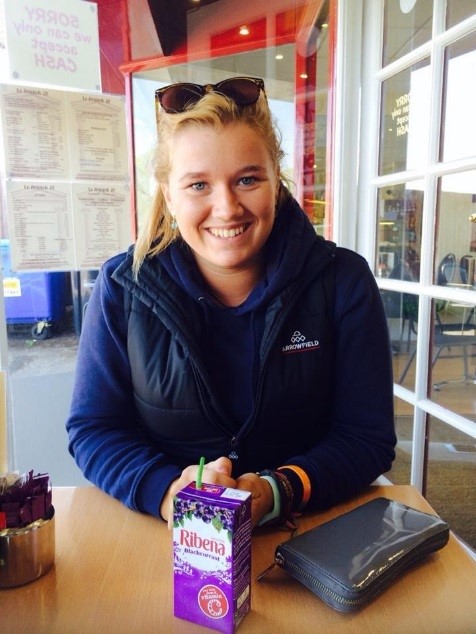 I graduated from Imberhorne in 2014 with A Levels in Photography, Art and Media Studies. Since then I have lived and worked in Australia for a year and started a BA Honours Degree in Photography at The University for the Creative Arts (Farnham). I am a second year student now and I plan to complete an MFA in Photography and eventually become a photography teacher. I have enjoyed many job opportunities in the creative industry through being at university, one of those is being a press photographer, for the 'All England Jumping Course', Hickstead 2015-17. This experience has opened many doors for me and my images have been featured in equestrian magazines such as Horse and Hound.
My advice to any students wanting to get into the creative industry is to never give up. You never know what opportunities, jobs, contacts are waiting around the corner for you. Never get disheartened if you don't receive the feedback you had hoped for with your work because everyone's opinion is different. Find your niche and stick with it!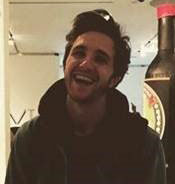 I graduated from Imberhorne in 2009 having studied Fine Art, Art & Design, Product Design and Applied ICT. I then studied a Foundation course for one year at Northbrook College in Worthing, which was by far one of the best years I have had in education, unbelievably fun, honest, eye opening and absolute crucial for my development. 
I then went to Cardiff Met (UWIC) for three years studying for an Illustration Ba. Again the course was incredible, the tutors were the most personable and inspiring people. I still see my personal tutor on a regular basis to catch up. I moved from 'still work' and began making moving image and experimental film in my final year. I graduated with a 1st Class Honors and moved straight on from Cardiff to the Royal College of Art in London to study a two year course in Ma Visual Communication.
That was a great new experience, becoming peers with the most ambitious, intelligent and 'off the wall' people I will ever meet, showed me how diverse the creative path is and also allowed me to explore all that I wanted. What was really important for me was to realise that being creative can take time and there may not be any definite destination at the end but to just keep up the ambition and know that there is no rush. 
I now live and work in London and I'm constantly trying to find time to work on my most ambitious essay film to date titled 'Good Things'. It is in the early stages of development, research and scripting - but the idea is coming together. I am also bringing in many people from the networking I have managed being in different places throughout the years. 
Art and being creative can be extremely fulfilling and that success or adult life is not always about who makes the most money. It can be up and down trying to make your way in to a job in the creative world - but even if it never happens it doesn't mean that you lose your creativity, it will always be there even if it's just for you!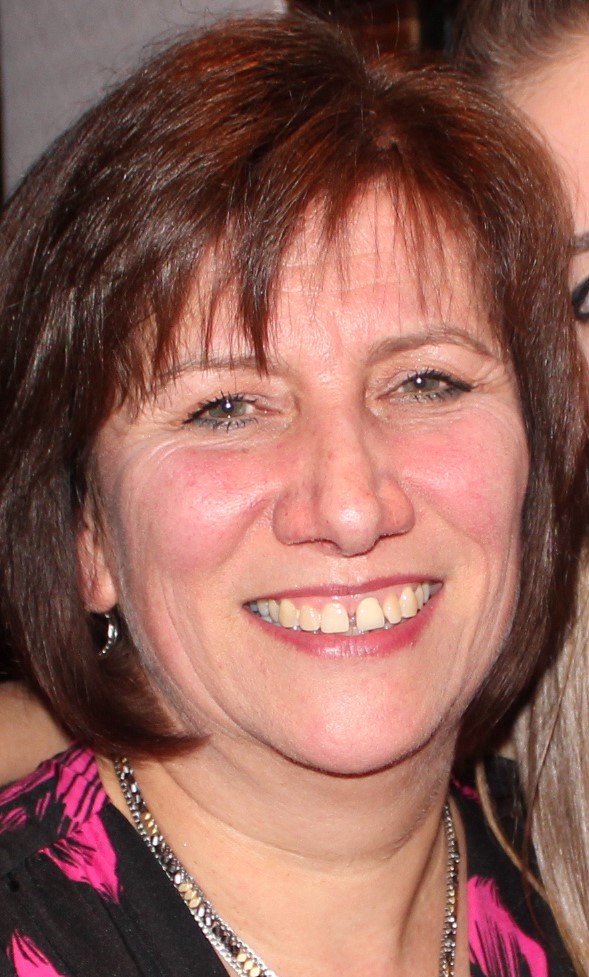 I left Imberhorne Sixth Form in 1976 fully intending to take up a place at Homerton College, Cambridge to become an Art Teacher, but this was not to be.  After a bad fall from my horse competing during the summer holidays I broke two of the main fingers on my right hand which then turned into a serious infection.  The rest of the summer was spent saving those fingers.  18 months later, after a year learning shorthand and typing at Crawley College, I took up a secretarial post working for a partner in a City of London Surveyor's office simply to be close to Guys Hospital for physiotherapy. 
Two years later, and an operation to straighten my middle finger, my art teacher career was well and truly over, but I still dreamed of creating a world in pictures so decided to move to the BBC to create them on TV.  In the summer of 1979 I joined them as a secretary in Engineering Finance and two years later (encouraged by my mentors) applied for one of their prestigious production training schemes.  In 1981 I qualified as a Production Assistant, the start of a great career in Broadcasting.
I worked on many key BBC shows (Top Of The Pops, Breakfast Time, various Light Entertainment Variety shows and both adult and children's Drama) meeting all the stars.  In 1983 came my first real break when I joined Esther Rantzen and the team on That's Life!  It was an honour to be recognised in print as the person who took the initial telephone call for her biggest story, the Ben Hardwick Biliary Atresia appeal. 
1986 saw me follow my key love of sport again as I joined the BBC Sports Outside Broadcast production team specialising in Horse Racing, Golf, Tennis and Swimming. What a great job – travelling the globe going to all the big sporting events (Open Golf, Wimbledon Tennis, Royal Ascot and the Grand Prix) culminating in the Seoul Olympic Games in 1988.  I was definitely in my element.
I was persuaded to leave the BBC in 1989 to join the pioneering British Satellite Broadcasting, travelling the UK, Europe and the world covering Golf and Rugby League.  Unfortunately, just one year later everything crashed when Sky and British Satellite Broadcasting merged to become today's BskyB's, Sky Sports.  It was pretty tough during those uncertain times, but it turned out OK for me as I was promoted to Assistant Producer, creating programme content and Studio Directing J as Sky Sports flourished. 
I went to the 1992 Barcelona Olympic Games as a freelancer working for America's NBC on their Equestrian coverage – my absolute dream.  I obviously did OK as I was invited back to do the same role in Atlanta in 1996, receiving a top American television 'Emmy' Award for my work on NBC's final days live coverage.  However, spending so much time away from my then young family was proving heart breaking so I moved back into a production management role, initially working for a couple of independent UK sport production companies before finally going fully freelance working for the world. 
My family became my main focus until 2002 when I spotted an advertisement for a maternity cover contract back at the BBC working as a Course Producer in their Training Department.   Initially a job share – teaching production co-ordination & management, and live gallery skills - this 9 month contract turned into 6 years, during which time I studied for my Certificate in Education and became a Higher Education teacher in my field.
In 2009 I felt the time was right to go back into fulltime work, moving back into BBC middle management.  The industry was adopting new apprenticeship qualifications and training schemes – a key area of interest for me. 2011 saw me take on the role as BBC Training's Unit Manager for the highly successful BBC Sport move to new offices and ways of working in Salford.   My next – and final - venture was to launch and manage a new Production Co-ordination Training Scheme.  Sort of full circle to how I started really!
In March 2013 I decided to take voluntary redundancy from the BBC.   It was time to leave London and return to my roots.  Aging parents, a semi-retired husband and two children in the University system required my attentions more, but I did agree to work a freelance transition year Training and Assessing for Westminster Kingsway College - working in partnership with the BBC - on the industry's new Level 4: Diploma in Broadcast Production before fully semi-retiring.
Nothing went to plan in my career, but I wouldn't have missed a day of it.  I've met and worked with the most amazing people, travelled the world and been to some of the most prestigious events in Sport and Entertainment, along with rearing two beautiful highly accomplished daughters.  I've fulfilled my dream of creating pictures on television and received a prestigious Emmy Award for it.   All I can say is if you want something strongly enough you will find a way to get it, and this will normally involve time and energy seeking out and taking up key opportunities.  Thank you Imberhorne School too for giving me a fully rounded education and the self-confidence to make the most of it.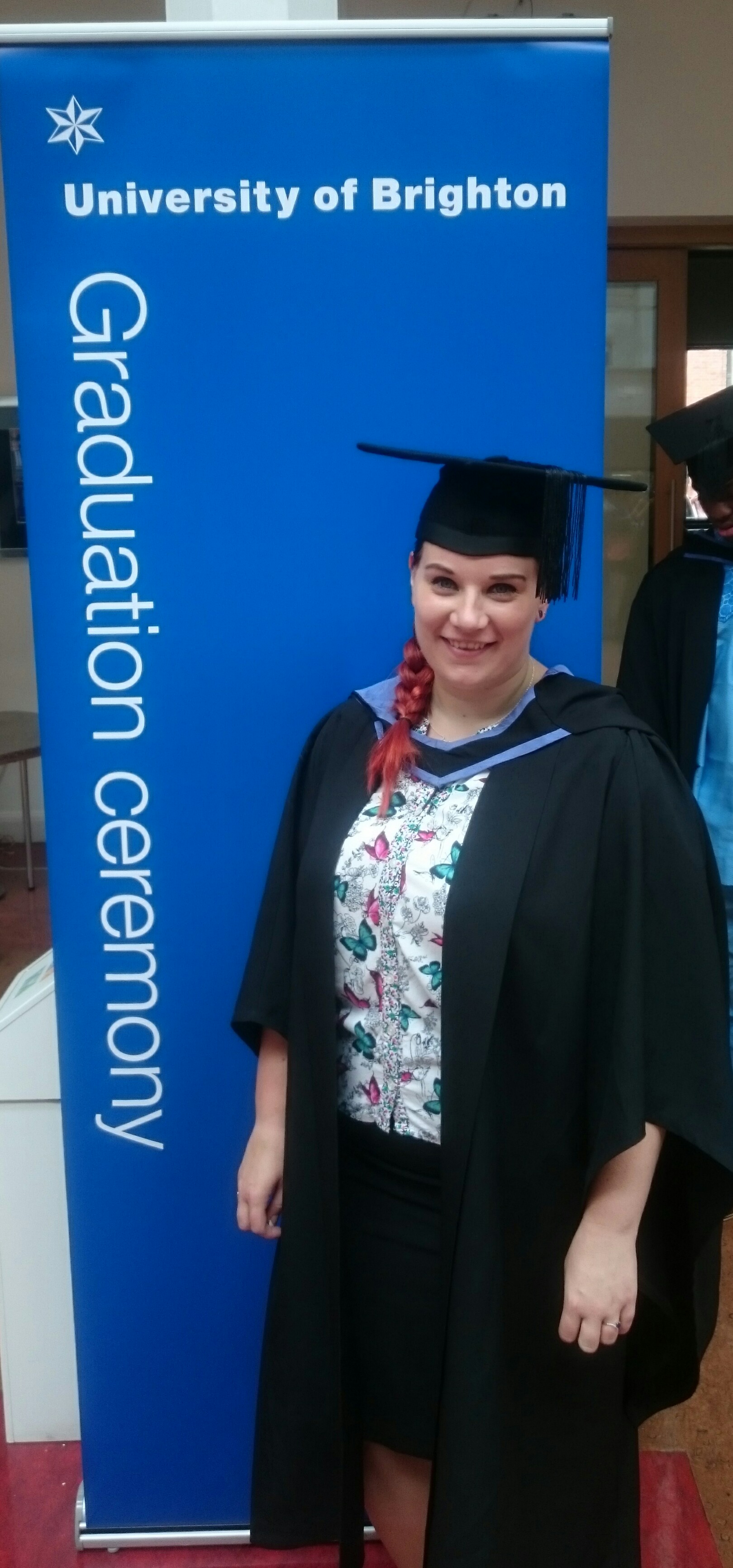 I graduated from Imberhorne Sixth Form in 2011, after which I went on to study Mathematics and Computing at Brighton University. Whilst there I volunteered with first year students as a Peer Assisted Study Sessions (PASS) Leader which aimed to help the newer students with the transition between A Level and Degree workloads. I planned the sessions once a week for groups up to 18, and would include different ice breaker and informative activities.
During my second year, I was voted President of the Mathematics Society and also worked for one of the senior lecturers as a facilitator of the Mathematicians in Residence project, which involved 13 other second year students travelling to secondary schools in the area.  We would spend time with the younger students helping with their work or running sessions about real life Mathematics.
During this year I also joined a team with the charity Childreach International, who were fundraising for a project called Big Build Nepal. This project aimed to help the country develop areas in to schools so that the children and their parents could get better education to help provide a better standard of living. In July 2013 I jumped on a plane to Nepal with my team and spent 18 days digging and moving mud ready for the foundations of the building, fortunately the building survived the earthquakes in 2015 and can be found on Facebook as Meera Centre, Nepal.
Whilst in my placement year, where I worked at an I.T. solutions company in Uckfield, I decided that software development was the direction I wanted to go in with my career, so I swapped courses at university and began my last year of a BSc Computing in September 2015. I graduated with Honours in June 2016 and moved in to full time employment. I now work at a software development and design company in Horsham, where I am currently leading development on the second phase of one of our big projects, developing a cross-platform mobile application.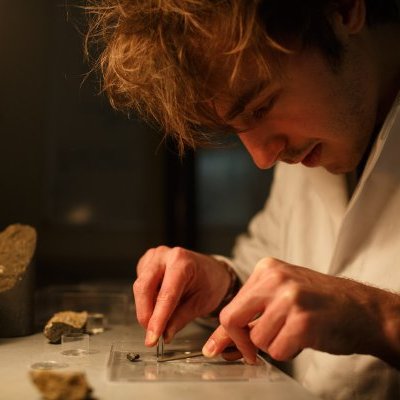 Following my graduation from Imberhorne in 2009 I went to the University of Kent to study for a Masters' of Physics with Astrophysics (MPhys). Whilst at university I was in two bands, and with one of them produced an album of original music. I performed at many different venues and university festivals and we were played on BBC Radio Kent. After four years I achieved a First and was awarded a scholarship for the duration of my studies.
After graduating with my degree, I decided to train as a teacher at the University of Southampton where I taught students from Year 7 to Year 13 in Physics, Chemistry, Biology and Mathematics. I decided to return to the University of Kent to complete my PhD in Physics – it is far more closer to Planetary Science and Astrobiology than it is Physics though.
At the University of Kent there is a piece of equipment called a 'Two-Stage Light Gas Gun' which is approximately the length of a classroom and can fire projectiles at speeds up to around 18,000 mph (8 km/s). Suffice to say at these speeds you get some interesting physics occurring. The gun is primarily used to simulate asteroid and other forms of impacts in space. I use it to investigate how an asteroid might survive an impact and how much of it will be left etc. The more Astrobiology side of my PhD involves investigating how carbon survives the impact. Carbon is one of the most important atoms in the recipe that is life and there are many that think life may have been brought to Earth via asteroid and comet impacts. Hence, I am investigating how the carbon is affected by these impacts.
During my PhD I have been fortunate enough to be sent on conferences such as the Lunar and Planetary Science Conference (LPSC) in Houston Texas. At this conference I got to display my work to a wide range of scientists including those from NASA. I have also presented work at the Royal Astronomical Society (RAS) in London of which I am a fellow.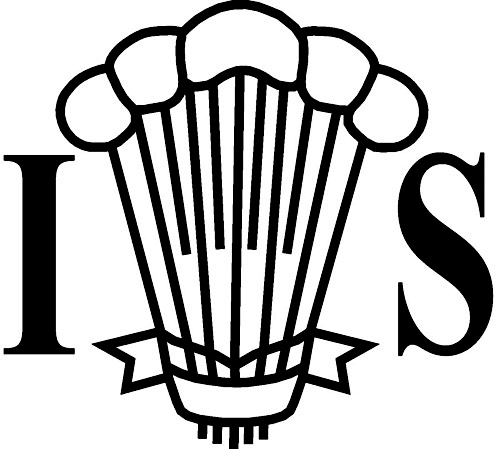 Calling All Ex Imberhorne Students
We enjoy keeping in touch with ex students not only via this alumni page but also via linked-In.  Please click here to view or become part of our Linked-In profile