Imberhorne Sixth Form - 2nd in county for results 

(across maintained schools and academy chains - source; Government Performance Tables 2019)
Our Sixth Form Open Evening was held on Thursday 10th November. Please click here for the presentation given if you weren't able to join us.
We are always pleased to share what our Sixth Form has to offer you.  We can help and support you with your next steps and make the move from Year 11 to Level 3 study. Contact us at sixthform [at] imberhorne [dot] co [dot] uk or call 01342 310986.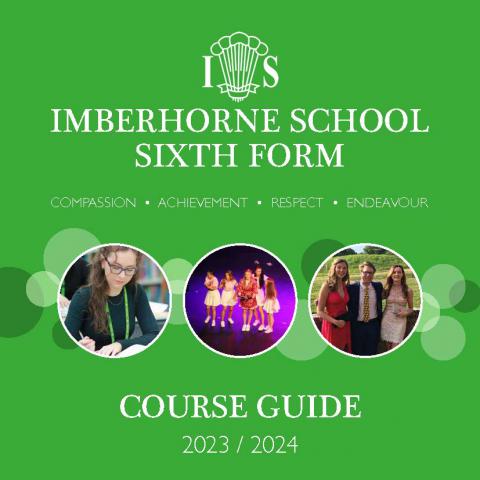 Key Dates
1st - 10th November 2022 - Year 11 Future Plans Interviews
23rd November 2022 - Year 11 Sixth Form Taster Day
24th November - Sixth Form Applications Open
1st December - Applications Close
23rd January 2023 - Sixth Form follow up interviews after mock results
18th February 2023 -  Sixth Form offer letters issued
24th August 2023 -  GCSE Results Day and Enrolment
25th  August 2023 - Sixth Form Support Day
How to Apply
Applications to join our Sixth Form should be submitted directly to the Sixth Form Team by our closing date of 1st December.
Internal applicants - Our exisitng Year 11 students will receive an email inviting them to apply with instructions on November 24th 2022.
External applicants - We very much welcome students from other educational settings into our Sixth Form. Please complete an Application Form and email completed forms to sixthform [at] imberhorne [dot] co [dot] uk We look forward to hearing from you.